Hello from Sycamore,
Retirement accounts such as a 401(k), 403(b), 457(b), etc., can be useful wealth building tools. These plans can help you achieve your dreams of retirement. Choosing to sign up and contribute to a retirement plan is step number one, ensuring you are getting the full benefits of the plan is step two.
Retirement plans are typically set up in a way that the employee is rewarded for saving their money. For example, many 401(k) plans offer a matching contribution feature to where the employer has elected to match some or all your contributions.
Ensuring that your contribution rate is high enough to receive the full employer match is important. All monies deposited into your account by the employer are in essence, a pre-tax raise. Over time, the additional monies that find their way into your retirement plan could amount to an earlier retirement and/or a higher income in retirement. Check with your plan sponsor to find out if your account is receiving the maximum match so that you are not "leaving money on the table".
As always, please reach out should you have any questions.
Thanks for your business and trust,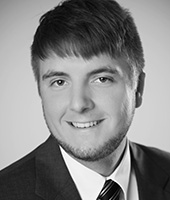 Brent Yard
Investment Adviser
Sycamore Financial Group